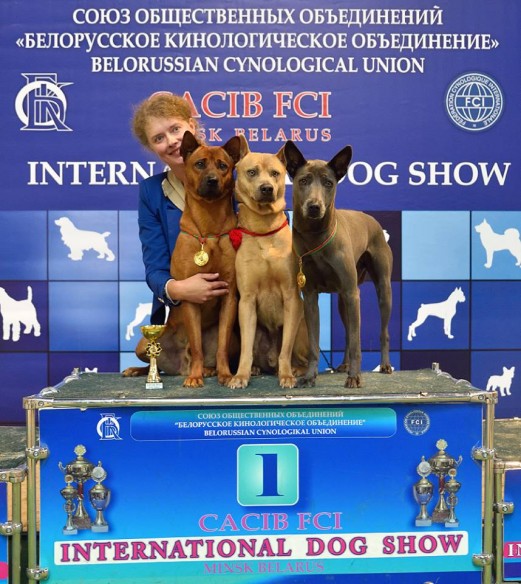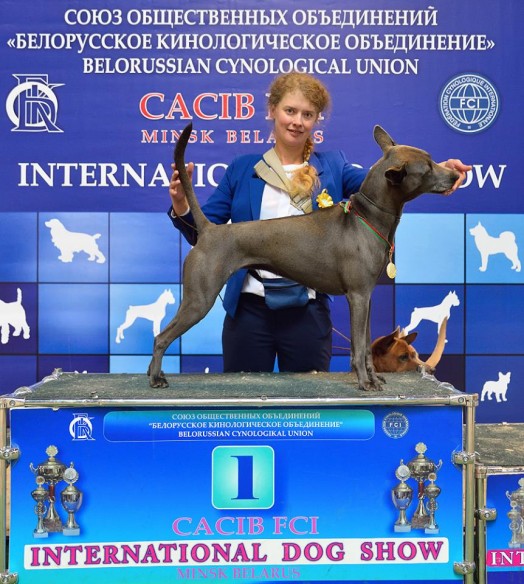 02-03 September 2017 were 2 International Dog Shows in Minsk.  My Mia ( KUNG'S Mythaidog Tycoon ) got excellent results:
1 exc, CAC, Champion of Belarus!
1 exc, 1 CAC, 1 CACIB, Champion of Belarus!
I am glad and very proud. Thank you very much to my friend Olga Aleksandrovich! She is a breeder of Thai Ridgebacks in Belarus and she properly prepared and correctly showed my Mia on 2 International Shows!