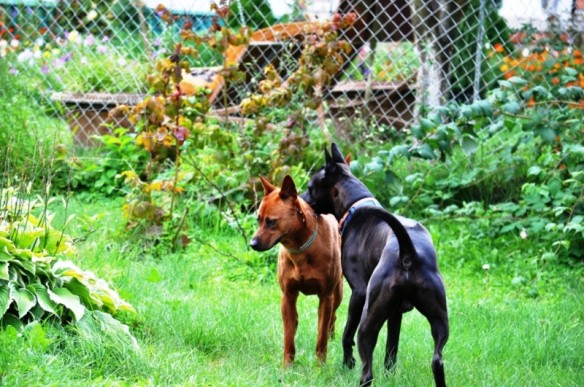 We are more than happy to announce  that in second decade of November we expect new litter from very promising couple. Sir of future litter is my black stud dog Shine Right Like Diamonds  and  Dam is beautiful vivid red Night Keepish Ricotta. From this parents could born all four colours but for sure will be red and black puppies. Pedigree of future puppies is very attractive for  future breeding programs. Among their forefathers are famous Champion of Thailand and Multy BIS Winner Osten TRD. Pong-Petch At Siam, red World Winner -2002 PAT'S JADED, there are a lot of Multy Champions and Interchampions of different colours and also  European Winners of different years, vice World Winner, Veteran European Winner, Veteran World Winner. Parents itself are also titled ones.
I can't wait to see new litter.
Puppies will born in Belarus, Minsk in the kennel FCI Night Keepish, the breeder is Olga Aleksandrovich.
If  You want to reserve or buy a puppy of Thai Ridgeback, please contact us by e-mail:
MYTHAIDOG@GMAIL.COM